Meet Dr. Philip Barer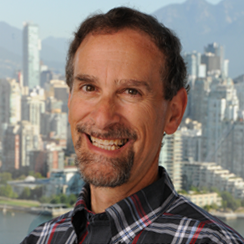 I was born and grew up in Victoria, B.C. While attending high school in Oak Bay, I began working for a local orthodontist making retainers as my after school job, and this is what sparked my desire to become an orthodontist. For over 25 years, I have enjoyed seeing the smiles on the faces of my patients when their braces come off. The increase in their self-esteem and confidence is truly priceless.
Education
I attended dental school at the University of British Columbia in Vancouver. Upon graduating with my Doctor of Dental Medicine degree (DMD), I was accepted directly into the Orthodontic Specialty program at the University of Washington in Seattle, where I completed my Masters of Science in Dentistry (MSD) and received my diploma in Orthodontics.
Experience
I joined Dr. W. Michael Wainwright, who had been my instructor at UBC, in his West Broadway orthodontic practice in 1984, and have been practicing at this location ever since. I became a Diplomate of the American Board of Orthodontics in 1990 and a Fellow of the Royal College of Dentists in 2002, both being honour degrees in the specialty of Orthodontics. I am an Assistant Clinical Professor at the UBC Dental School, where I have been teaching since 1984, currently as a clinical instructor in the Graduate Orthodontics Program. I also lecture to the Dental Hygiene students at the VCC program, and am a consulting staff member at the BC Cancer Agency.
Professional Memberships
American Association of Orthodontists
American Board of Orthodontics
Canadian Association of Orthodontists
Pacific Coast Society of Orthodontists
British Columbia Society of Orthodontists
Outside the Office
My wife, Lori, and I have two sons who are both involved in ice hockey as goalies. Aside from orthodontics, my passions include cycling and hiking. I enjoy working with my team at the office, where I am usually on the receiving end of the friendly jokes and banter directed at me from staff and patients alike!