Financal Information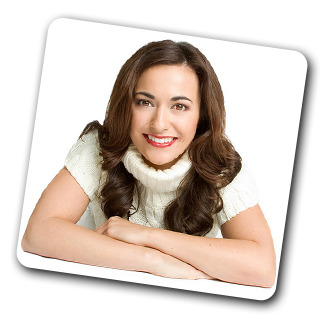 The cost of treatment depends on several factors, including the severity of the problem and the treatment approach selected. You will be able to thoroughly discuss fees and payment options before any treatment begins. We will present and explain the fee at the initial consultation. Typically we request a down payment on the day your braces are placed and for your convenience, we offer payment options.
Option 1 | Payment in Full
Some patients have requested to pay the orthodontic fee in full at the beginning of treatment. Our policy is that we allow a 5% discount on the total fee of "long term" full treatment cases (not Phase I treatment) when paying cash, cheque, money order, and debit. We will allow a 2% discount if paying by credit card. Insurance companies will only reimburse you according to a payment schedule, and therefore, if you have insurance coverage and elect to prepay the full fee, we will issue you a series of receipts as each payment would normally become due in order to forward to the insurance company.
Note that from a taxation viewpoint, it may be to your advantage to pay the full fee in one year. Canada Revenue Agency (CRA) permits deduction of orthodontic fees (and x-rays) from income tax as a medical expense. Please check with your accountant.
Option 2 | Extended Payment Plan
Extended payment terms are available, with no interest charged. You are required to provide our office with postdated cheques to cover the balance of your treatment fee; alternatively, we can charge your credit card on a monthly basis. We set up monthly plans so that payments are completed by the end of treatment.
(Payment terms are offered as a courtesy to our customers to make it easier for you to finance your treatment. If the treatment takes longer than we anticipated, we will not charge more. Nor will we charge you more if you need more visits than expected. Conversely, if the treatment is completed sooner than expected, you are expected to fulfill the terms of your financial arrangements/contract).
The monthly payments are due on the 10th day of each month, commencing the month after the initial payment is made. We would appreciate receiving a series of postdated cheques or credit card number for the monthly payments. A receipt will be issued to you each time a payment is processed.
This method of payment is primarily a means of distributing the total fee over a pre-determined period of time. The monthly installments do not directly correspond to the number of appointments or the length of treatment. The fee will include:
Initial Examination with one of our doctors

Comprehensive orthodontic examination
Preliminary diagnosis and explanation of any problems that were identified
Preliminary treatment plan
Correspondence with other doctors

Initial Diagnostic Records

Study models of teeth
Occlusal registration
Diagnostic functional evaluation
All required for us to compile a problem list and detailed treatment plan to address the problems

Active Treatment Period (approximately one to two years)

All materials and supplies
Doctor and staff time
Correspondence with other doctors
Treatment progress reports to parents and dentist as required
Emergency care for orthodontic appliances

Retention Period

Removal of orthodontic appliances
Construction of original retainers
Retention diagnostic records

Study models of teeth
Review of retention plan

Retention Treatment (approximately 24 months)

Retainer adjustments
Adjustment of teeth (reshaping) as needed to improve aesthetics and function
All doctor and staff time
Progress reports and correspondence to dentist as required
The fee does NOT include:
X-rays and photographs. These are taken at Orbit Wilson Radiographic Centre, 500 – 805 West Broadway. We usually require two x-rays and a set of photographs before treatment begins and again after the braces are removed. One, and occasionally two x-rays are required to check the positions of the roots of the teeth prior to removal of the braces. A fee guide for these services is available from Wilson Radiographic Centre. Note that patients with jaw joint (TMJ) problems, various jaw asymmetries, or those requiring jaw surgery, will need more than the above mentioned x-rays and photographs.
Any services provided outside of this office: for example, general dentistry (performed by your dentist), extensive occlusal adjustment procedures, crowns, bridges, surgical procedures (including tooth removal), periodontal procedures, and TMJ appliances (splints), etc., are not included unless specifically mentioned above.
Late or missed appointments that require rescheduling or canceling with less than 24 hours notice. A $40.00 charge may be made. Our policy is to "forgive" the first time; however, a charge will be made at the second and subsequent rescheduling.
Replacement retainers, lost or broken retainers, or removable appliances. The charge to repair broken retainers or appliances will vary according to the laboratory fee.
Breakage to fixed appliances (braces) is sometimes unavoidable and will be repaired at no extra charge.
If treatment progresses past the estimated treatment time due to poor patient cooperation, new financial arrangements will need to be made, usually in the form of a monthly fee in addition to the quoted fee.
Overdue Accounts
There is no interest or finance charge related to the treatment fee, provided that the schedule of payments is kept current. Monthly payments are due on the 10th and are delinquent on the 20th. Interest at the rate of 1.5% per month (18% per annum) will be charged on delinquent accounts. Statements will not be mailed unless the account becomes delinquent. There is a $30.00 charge for cheques returned from the bank.
Moving
In the event that a move is necessary before treatment is completed, a case summary and all records will be forwarded to an orthodontist in the area of relocation. Our fee would be prorated to the amount of treatment completed at the time of the transfer.
The new orthodontist will be informed of our financial arrangements; however, it should be noted that it is not binding on his/her part to continue with the same fee. A new financial arrangement will have to be established between you and the new orthodontist.